Ukulele Group at Macc Music Centre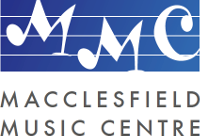 Tim currently teaches Ukulele at Macclesfield Music Centre, in Macclesfield.
https://www.maccmusiccentre.org.uk/
The sessions are at 0900 – 1000 on Saturday mornings, during term-time.
The first part of the session (approx 30-40mins) is aimed at new players. We then gradually transition into some more challenging pieces for the remainder of the session – feel free to stay as long as you want!
Feel free to come along and try it out for a couple of weeks – if you like it, the fee for MMC is just £35 for a whole term. This fee also gives you entry to as many different MMC ensembles as you want to join! This is an excellent way to get started with ukulele, and fantastic value for money (a term of one-to-one music lessons would be around £150 – £180) even if you only join one group.
Location: